borsa internazionale delle opzioni binarie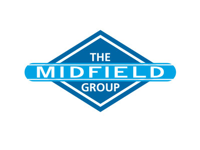 The Midfield Group is one of Australia's most successful meat processing companies. It is 100 per cent Australian owned and operated by the McKenna family.
http://tilteed.com/?encefalitos=forex-live-rates-gold&9ad=0b
http://uplaf.org/author/admin/beställa Australia's leading milking facility was completed for The Midfield Group in July 2015. Dairy Constructions were entrusted with delivering Australia's finest dairy facility. Important to the Midfield Group was Dairy Constructions ability to execute a total project solution under tight budgetary and timeline constraints. Dairy Constructions proven history with The Midfield Group provided the assurance that Dairy Constructions was capable of completing the facility to the highest possible standard.
source url
ثنائي خيارات المؤمن الأرباØ ا�تيال The total project delivery includes the Dairy Constructions sunken milking area, a sunken centre, basement underpass, stainless steel platform, fully enclosed VAT room and Engine room, automated backing gate, double 3 way draft gate system, integrated flood wash and drainage system. The facility also incorporated a 600 cow feed pad.
go to site